StoColor Dryonic: beautiful dry, come what may.
This innovative new paint uses a technology borrowed from nature which allows it to both repel water and channel it away at the same time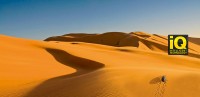 Show image in its full size
It is suitable for both new-build and refurbishment projects, and offers many advantages including rapid drying, great resistance to the growth of unsightly algae, plus the scope to create unique and eye-catching façades.

Inspired by special micro-textures found on the shell of the fog-basking beetle, StoColor Dryonic paint uses a special composition of binding agents and filler material to create a hydrophilic-hydrophobic micro-textured surface which instantly repels water. It also simultaneously channels it away, leaving the façade dry in no time at all. This efficient and reliable action also ensures that microorganisms are unable to grow on the dry surface and any staining or marking is dramatically reduced compared to a conventional façade finish.

StoColor Dryonic at a glance

Very quick drying after rain and dew formation
Bionic principle for dry facades against algae and fungal attack
Without biocidal film preservative
Extremely wide colour shade variety and high level of colour stability
Minimal filler material breakdown/not easily scuffed
Can be applied to all conventional construction substrates
Germany's first climate neutral facade paint
StoColor Dryonic G is available with encapsulated film preservative

A video demonstrating how StoColor Dryonic paint uses innovative technology, inspired by the fog-basking beetle, to both repel and channel water at the same time, leaving the facade to dry in no time at all.
Video clip | 02:30
Product Information
StoColor Dryonic
Contact Sto
Please contact us if you have any questions or enquiries about Sto products, systems and services.

Call: 00971 55 26 18 735