StoSilent Direct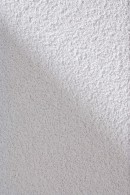 StoSilent Decor M
The classic fine-stipple finish, StoSilent Decor M is spray-applied and can be tinted to match a wide range of shades from the StoColor system. This is the most popular finish in our range.

StoSilent Decor M is easy to refurbish, environmentally friendly, inert and natureplus approved. Particularly intense colour shades can be achieved with a final coat of StoSilent Decor MF.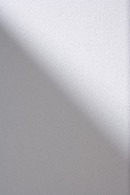 StoSilent Top Finish
A trowel-applied ultrafine finish with slight metallic shimmer. Most suitable for smaller areas, it is environmentally friendly and offers a large range of colours.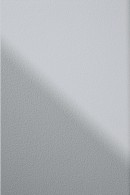 StoColor Silent or StoColor Climasan
Our acoustic systems can be colour-coated with our open-pored renovation paint StoColor Silent or the interior emulsion paint StoColor Climasan, which removes harmful substances and odours from the air. Both coatings can be fi nished in colour based on the StoColor System. The StoSilent Modular 230 ceiling element has a fi ne-textured colour coating in white, which can be supplied in any colour from the StoColor System.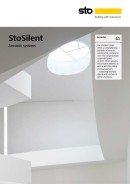 Download the Sto Acoustic Systems brochure for system information, highlights and inspiration.
Download brochure | 1.5 MB
Contact Sto
Please contact us if you have any questions or enquiries about Sto products, systems and services.


Harris International
Consultant for Sto Group GCC region
Call: +971 58 296 0404